English Course
The curriculum revolves around English language proficiency and international studies, which are necessary in today's globalized world. Studies start with mastering basic English, before advancing on to courses such as Business English, Conversation, and Speech.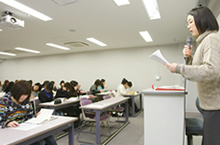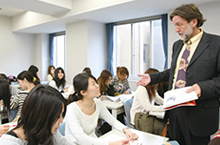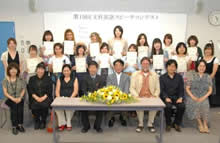 The prize winners of the English Speech Contest.
A Japanese Essay Contest is held semiannually and an English Speech Contest is held annually.