Department of Nursing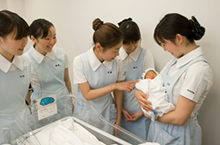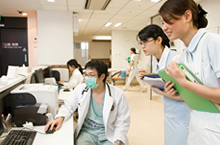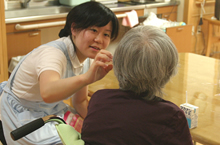 Nursing in the 21st century requires scientific thinking and decision-making ability, as well as practical skills and expertise. Students can achieve a wide variety of accomplishments and develop a well-rounded character. In specialized courses, students can master the skills and knowledge needed in the nursing profession.
Above all, our department stresses "evidence-based nursing" in its courses. A special feature is that there are plenty of opportunities in the curriculum for practical exercises and clinical training.